#ILoveGay Today Featured Videos
Brad Fuhr - GayDesertGuide.com / KGAY 106.5
September 27, 2021
Join us as we record #ILoveGay Today Live at the #IGLTA2021 convention in Atlanta. Drop on in as we meet with Brad Fuhr of GayDesertGuide.com in Palm Springs. We chat about his company's role in helping businesses large and small, including travel companies, get the word out via his printed guide, website, social media and now KGAY 106.5 radio station, available in the Palm Springs area and on str... | [LINK]
http://www.GayDesertGuide.com
| Palm Springs, CA VIDEOS | @ILoveGayPS |
| Media VIDEOS | @NewMediaLGBT |
| Travel VIDEOS | @ILoveLGBTTravel |

Featured @ILoveGayPS Content & Articles
Some of the great dishes to eat in Palm Springs can be found hidden behind the walls of its resorts ...
It's long been an LGBTQ+ oasis, but Palm Springs kicked up its out-and-proud reputation by forming t...
"Palm Springs is the home to a thriving LGBT community that truly shapes the direction of the city. ...
In the first episode of their new series with Out Traveler, Will & James explore the queerest li...
Palm Springs is an inclusive oasis for the LGBTQIA+ community making it the perfect location for our...
"Find endless blue skies, golf courses, sunshine and pools this fall in Greater Palm Springs. Whethe...
Featured @ILoveGayPS Social Media
More Info
Learn More About our LGBTQ Marketing Programs
Advertising Opportunities
Would you like your business listed here? Call us at (323) 963-3653 or contact us here to get started.
Maximizing Your LGBTQ Twitter Posts with #ILoveGay
One of the most common hurdles individuals and businesses have is the time they feel is involved in doing social media marketing, and simply adding another media such as Twitter into the mix might just sound overwhelming. Our goal is to show you how to make your current online marketing efforts more efficient time-wise, as well as how to take active yet simple steps in increasing their exposure. We'll also be showing you how to get your content noticed by our online editors and included in our #ILoveGay initiatives and outreach.
Brought To You By...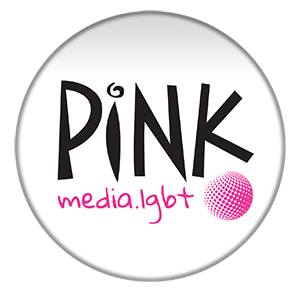 HOME | About Us | Our Marketing Programs | Advertising | Contact Us