#ILoveGay Today Featured Videos
Brad Fuhr - GayDesertGuide.com / KGAY 106.5
September 27, 2021
Join us as we record #ILoveGay Today Live at the #IGLTA2021 convention in Atlanta. Drop on in as we meet with Brad Fuhr of GayDesertGuide.com in Palm Springs. We chat about his company's role in helping businesses large and small, including travel companies, get the word out via his printed guide, website, social media and now KGAY 106.5 radio station, available in the Palm Springs area and on str... | [LINK]
http://www.GayDesertGuide.com
| Palm Springs, CA VIDEOS | @ILoveGayPS |
| Media VIDEOS | @NewMediaLGBT |
| Travel VIDEOS | @ILoveLGBTTravel |


Michael Holmes: Purple Room Supper Club
August 16, 2021
#ILoveGay Today meets up with Michael Holmes from the Purple Room Supper Club. They've been closed for 17 months now, and they're having their grand reopening August 31st, with a whole lineup ready for Labor Day weekend, including Lee Squared "Liberace & Miss Peggy Lee". Michael is also planning to bring back The Judy Show, his amazing one-man act based on the life of Judy Garland. If you're in th... | [LINK]
https://www.purpleroompalmsprings.com
| Palm Springs, CA VIDEOS | @ILoveGayPS |
| Music VIDEOS | @ILoveGayMusic |
| Entertainment VIDEOS | @ILoveGayMovies |


#ILoveGay Today - Michael Green: Cinema Diverse
August 12, 2021
#ILoveGay Today meets up with Michael Green of Cinema Diverse, the Palm Springs LGBTQ+ film festival. This year will be a hybrid of virtual and in-person film screenings, being held at the Palm Springs Cultural Center, a venue that has become a cultural institution for Palm Springs LGBTQ+ community over the years. The festival will be held the last two weeks in September, and has a wide range of f... | [LINK]
http://www.cinemadiverse.org
| Palm Springs, CA VIDEOS | @ILoveGayPS |
| Movies & Film VIDEOS | @ILoveGayMovies |
| Entertainment VIDEOS | @ILoveGayMovies |

Featured @ILoveGayPS Content & Articles
It's  almost time for Palm Springs Pride and residents and businesses are invited to decorate their ...
Greater Palm Springs Pride celebrates diversity and community year-round with events, culminating wi...
Greater Palm Springs Pride announced today the live return of the colorful Palm Springs Pride Parade...
Some of the great dishes to eat in Palm Springs can be found hidden behind the walls of its resorts ...
It's long been an LGBTQ+ oasis, but Palm Springs kicked up its out-and-proud reputation by forming t...
The Greater Palm Springs Pride parade returns with all its pomp and circumstance and a first-ever ap...
Featured @ILoveGayPS Social Media
More Info
Learn More About our LGBTQ Marketing Programs
Advertising Opportunities
Would you like your business listed here? Call us at (323) 963-3653 or contact us here to get started.
Maximizing Your LGBTQ Twitter Posts with #ILoveGay
One of the most common hurdles individuals and businesses have is the time they feel is involved in doing social media marketing, and simply adding another media such as Twitter into the mix might just sound overwhelming. Our goal is to show you how to make your current online marketing efforts more efficient time-wise, as well as how to take active yet simple steps in increasing their exposure. We'll also be showing you how to get your content noticed by our online editors and included in our #ILoveGay initiatives and outreach.
Brought To You By...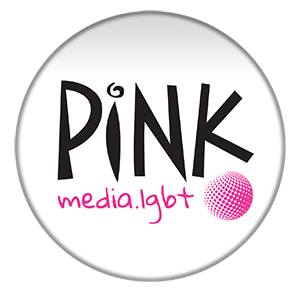 HOME | About Us | Our Marketing Programs | Advertising | Contact Us