HOME | About Us | Advertising | Directory | Events | Ambassador Program | Media Partner | PR Services | Shop | Contact Us
Content Search
ILoveGayPalmSprings.com Articles
Pride Isn't Just For The Summer: 8 LGBT Events You Can Still Attend This Year
September 06, 2017
As the summer comes to an end, so does a time of nearly non-stop LGBT Pride events and parties around the world. Seriously, there's been a few each weekend ever since June's Pride Month.
| Palm Springs, CA ARTICLES | @ILoveGayPS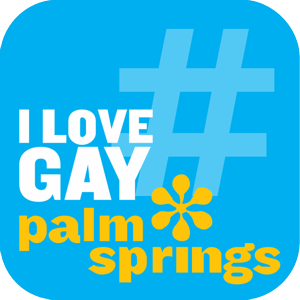 |
| Pride ARTICLES | @ILoveLGBTPride |
| Events ARTICLES | @ILoveLGBTPride |


GAY CLUB TV - Pride Special
July 05, 2017
This is Gay Club TV's special pride episode! Abran opens the vault to Palm Springs, Chicago, Long Beach Pride and Miami. Sit back and enjoy the show!
| Palm Springs, CA ARTICLES | @ILoveGayPS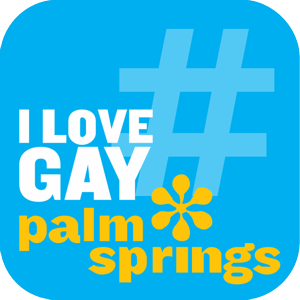 |
| Television ARTICLES | @ILoveGayTV |
| Events ARTICLES | @ILoveLGBTPride |


Jeffrey Sanker's WHITE PARTY PALM SPRINGS May 5-8, 2017
March 17, 2017
Jeffrey Sanker's White Party Palm Springs heats up the desert valley May 5-8, 2017 bringing revelers innovative new parties, and extraordinary experiences, including totally redesigned Day Club Pool Parties at the Renaissance Palm Springs Hotel.
| Palm Springs, CA ARTICLES | @ILoveGayPS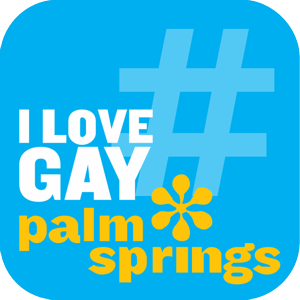 |
| Events ARTICLES | @ILoveLGBTPride |


Landmark Events in Palm Springs
January 15, 2017

| Palm Springs, CA ARTICLES | @ILoveGayPS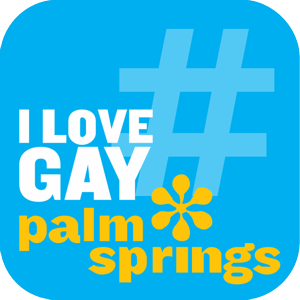 |
| Circuit Parties ARTICLES | @ILoveGayCircuit |
| Events ARTICLES | @ILoveLGBTPride |


John Barrowman honored at LGBTQ event at Barry Manilow estate
November 06, 2016
John Barrowman plans to place his crystal Visibility Award from the Human Rights Campaign next to his other favorite honor - his MBE or Member of the Most Excellent Order he got from the Queen and the British government.
| Palm Springs, CA ARTICLES | @ILoveGayPS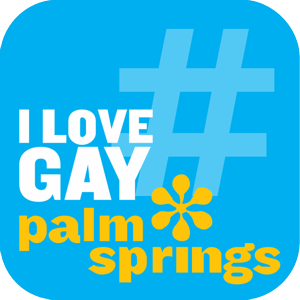 |
| Pride ARTICLES | @ILoveLGBTPride |
| Events ARTICLES | @ILoveLGBTPride |


Happy Pride! Check out Destination PSP's Rainbow Merchandise, HRC, the LGBT Center, and #ILoveGayPalmSprings!
November 04, 2016
Happy Greater Palm Springs Pride! Check out Destination PSP's incredible selection of LGBT related merchandise including original #ILoveGayPalmSprings t-shirts, tanks, sticky wallets, mugs …

ILoveGay Palm Springs - View More Article Entries | View Business Listing
| Palm Springs, CA ARTICLES | @ILoveGayPS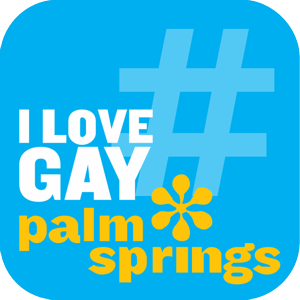 |
| Pride ARTICLES | @ILoveLGBTPride |
| Events ARTICLES | @ILoveLGBTPride |


Here's what to do during Greater Palm Springs Pride this week
November 02, 2016
Greater Palm Springs Pride kicks off this Tuesday and goes until Sunday with plenty of things to celebrate for diversity and equality. Now 30-years old, the festival was started to remember the Stonewall Rebellion in New York City, and has grown into one of the biggest LGBT festivals in Southern California.
| Palm Springs, CA ARTICLES | @ILoveGayPS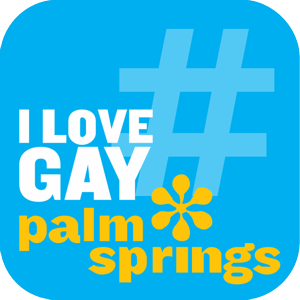 |
| Pride ARTICLES | @ILoveLGBTPride |
| Events ARTICLES | @ILoveLGBTPride |


#ILoveGayPalmSprings @ Palm Springs Pride 2016
October 23, 2016
If you're in Palm Springs this November 5-6 for Pride, be sure to come on by and see us at our booth with the folks from GayDesertGuide.com.

ILoveGay Palm Springs - View More Article Entries | View Business Listing
| Palm Springs, CA ARTICLES | @ILoveGayPS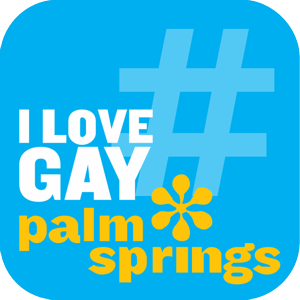 |
| Pride ARTICLES | @ILoveLGBTPride |
| Events ARTICLES | @ILoveLGBTPride |


Where to Stay for Palm Springs Pride Weekend
October 14, 2016
With Palm Springs Pride Weekend quickly approaching, we've narrowed the list down to five places to stay that get the gay factor just about right.
| Palm Springs, CA ARTICLES | @ILoveGayPS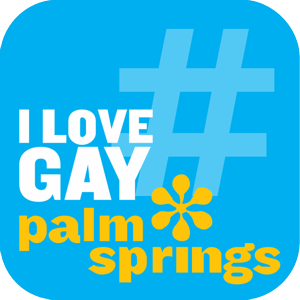 |
| Events ARTICLES | @ILoveLGBTPride |


5 Reasons You Absolutely Can't Miss White Party Palm Springs 2016
March 18, 2016
An important P.S. Seven parties in 72 hours is a lot for even the fittest of bodies – so to make sure you're fully charged and ready for Saturday night's main event, don't forget to join Saturday morning's complimentary restorative yoga, led by sexy yogi master Francisco Ramos from
| Palm Springs, CA ARTICLES | @ILoveGayPS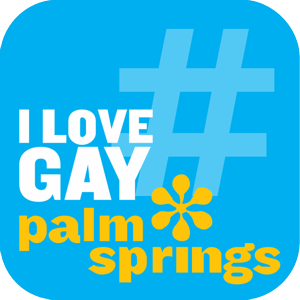 |
| Circuit Parties ARTICLES | @ILoveGayCircuit |
| Events ARTICLES | @ILoveLGBTPride |


Cathedral City Celebrates Diversity during the 2nd Annual LGBT Days
March 11, 2016
The 2nd Annual Cathedral City LGBT Days, presented by the Cathedral City Auto Center, celebrates the lives, history, and wonderful accomplishments the community has contributed in making Cathedral City one of the "most livable" cities in America and a testament to its perfect equality score by the Human Rights Campaign Foundation. The festival provides an opportunity to recognize the strength in o...
- View More Blog Entries by this Business | View Business Listing

| Palm Springs, CA ARTICLES | @ILoveGayPS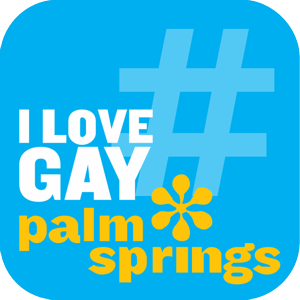 |
| Events ARTICLES | @ILoveLGBTPride |


What Is the #ILoveGay Twitter 360° Network

What is our goal with #ILoveGay to Consumers?
To be the Best Community Hub
for all LGBTQ social conversations
related to a specific region or theme.

What is our goal with #ILoveGay to Businesses?
To be the Best Brand to work with
when targeting the LGBTQ community online,
blending influencer marketing, content marketing and social media
as well as traditional online strategies.

How Do We Do It?
We find the right mix of curating, retweeting, and liking content,
as well as following Twitter users, while staying "on brand".
We promote content, including advertisers', at the social media post level,
you know, just like an LGBTQ influencer would ;-)
More About Our Reach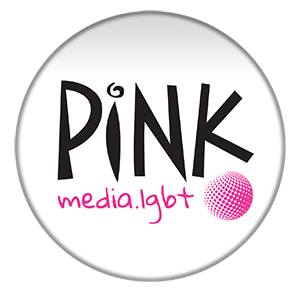 Social Media Reach from our #ILoveGay social media networks
(including @ILoveLGBTTravel, @ILoveGayLGBT, @ILoveLGBTBiz,
@PinkMediaWorld and @ILoveGayViews) is now
over 475,000+ followers on Twitter, Facebook and Instagram combined.
Twitter: 450,000+ followers
Facebook: 25,000+ followers
Instagram: 4,500+ followers
Prices start at $95
Interested in pursuing this
#ILoveGay Twitter 360° marketing program and strategy
for your business? Call us at (323) 963-3653 or...
contact us here to get started.
Why Hire Us?

With #ILoveGay, we have developed a trusted brand
in the LGBTQ online community, whereby we have
stayed engaged with our followers and built up
their trust and loyalty over the past few years.
They know that when we like, ReTweet and post,
the content we're engaged with will be high quality.
We can help bring your brand into this loyal #ILoveGay Network.

Each #ILoveGay profile stays true to its niche,
whether that's @ILoveGayTheatre or @ILoveGayNYC...
following and engaging only with individuals and businesses
in the LGBTQ theatre world or the LGBTQ NYC community, respectively.
We can target your message directly to the niche audiences that are
right for you, and we can enhance these posts with paid advertising
to reach deeper into this niche audience on Twitter,
as well as duplicate this level of hyper-targeting on Facebook and Instagram
in order to reach your target demographic on all top social media platforms as well.

We have spent years cultivating relationships with
LGBTQ influencers on Twitter and Instagram, and as our client,
we can leverage these relationships on your behalf as well.

You're letting someone else talk about you to the LGBTQ community online.
Yes, you can promote yourself directly, but sometimes the message has
more credibility when you let someone else talk about your business as well.

You are leveraging our company's 25+ years in the LGBTQ marketplace.
More Info
Learn More About our LGBTQ Marketing Programs